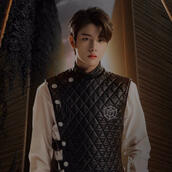 PROFILE
| | |
| --- | --- |
| Stage Name | Jake (제이크) |
| Birth Name | Jake Sim |
| Korean Name | Sim Jae Yoon (심재윤) |
| Date of Birth | November 15th, 2002 |
| Nationality | Australian |
| Zodiac Sign | Scorpio |
| Height | 176 cm (5'9″) |
| Blood Type | O |
| Training Period | 9 months |
| MBTI | ISTJ |
| Artist he wants to collaborate with | Drake |
| Favorite ice cream | My Mom is an Alien from Baskin Robbins |
One Australian boy who left his good life and good friends after he watched BTS performed just so he could walk through the same path as his idol. Came straight to South Korea without any hesitations, he crushed the Global Audition and beat hundreds and thousands of other competitors. Jake finally made it to be a trainee under BigHit Entertainment.

With only a period of 9 months training, Jake was revealed as a participant of a survival show that was made by BigHit Entertainment and CJ E&M Entertainment's joint company, BELIF+ Lab. The producers see the potential in him, hence he made it into the Final 12.

Jake is currently fighting his way to debut for the next few weeks on I-LAND part 2 so please cast your vote on him on WeVerse.


PS: Click his picture!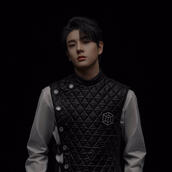 I-LAND
Do click on each pictures to see me growing on each tests on I-LAND!